Posted on: September 30, 2013
This year we have two Christmas card offers! 
OFFER ONE Just for Laughs:
Cards are sold in bundles of 10 –  you can buy 10 of the one design or a Mixed Christmas Pack which has 1 each of the 10 designs. A bundle of 10 cards is the bargain price of $35 (inc. GST), with free postage and handling to anywhere in the world!  See all the designs below (also check out Offer 2, which has 5 Christmas cards along more political lines)
To download an order form with all the information you need, click here.
  C16 – Therapy Santa
   C25 – Follow that Star
  C29 – Jingle my Bells
  C30 – www.christmas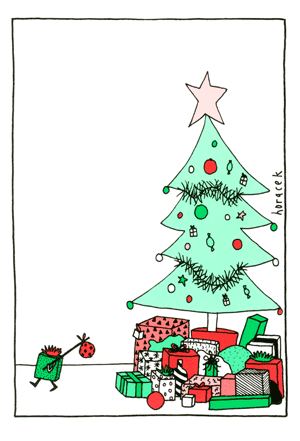 C33 – Wandering Present
  C35 – Christmas with Altitude
  C44 – Flying Woman Santa
  C47 – Blue Santa
  C49 – Singing in the Reindeer
  C50 – Stressed Reindeer